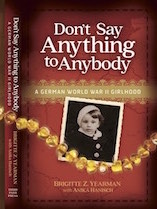 1. Write an Amazon review. If you loved the book, write a review. Your review doesn't need to be lengthy. In fact, shorter (1-3 paragraph) reviews are more likely to be read. The more reviews the author has, the better—not only to encourage sales of the current book but also to establish the author in the minds of publishers who might take on future titles.
Be honest in your review. Countless 5-star reviews can actually work against a new author. It looks like what it is: a list of close friend reviews. Honest 3 and 4-star reviews that clearly describe the book's strengths and weaknesses go far to build the credibility of the review list.
2. Buy a gift copy for a friend. You loved the book. You know people in your circle of friends who like similar stories. It's so easy to connect the dots. This simple step gets the book into the hands of people outside the author's immediate circle. This is vital for continuing sales and fresh reviews. Remember, loaning your own copy out does not help the author and certainly doesn't pay his or her bills. Only actual sales will help a new author gain attention from the publishing industry.  Vote with your dollar!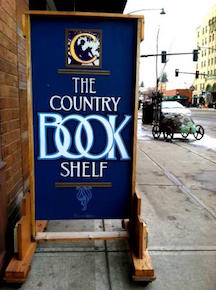 3. Buy that gift copy from your local independent bookstore. Unknown and self-published authors have a hard time getting into their local bookstore—yes, even the one that boasts that it sells locally written works. Bookstores simply can't carry the hundreds (often 1000s) of books that are published locally every year. Indie booksellers usually agree to consign a few copies at a time. Through this process, they determine whether the author has an established following and whether the books "sell through". Only then, the shop might decide to formally purchase and stock copies on a regular basis.
4. Recommend the book to friends who live in another state. This grows the author's reach. Within the first 2 to 4 months of a book release, most authors reach the end of their friends-and-family connections. Sales drop to nil unless happy readers recommend the book to others. When recommending the book, chat about it in person, over the phone, or via social media first. Then follow-up with an email containing a link to the Amazon order page. The initial person-to-person recommendation is vital—emailing alone often gets ignored. But following up with the emailed link is equally important. It makes it easy for your friend to find the book, read its reviews, and order it quickly.
5. Ask your local bookstore to host an author event. Small bookstores are cautious about hosting events for relatively unknown authors. Such events are worthwhile for the store only if a large number of people attend and linger afterward to purchase books. So, when a new author talks to a store owner about hosting an event, the newbie is usually given the cold shoulder. It's nearly impossible for a new author to successfully promote themselves in this fashion. But if enough local fans stop in and request a reading for a specific author, the storeowner will listen. They simply want to know the author has a readership that will truly show up for the event.
6. Add the book to your Book Club's list. Everyone will buy a copy and give it a thoughtful read. Book Club discussions often lead to more amazon reviews, more word-of-mouth recommendations, and helpful feedback that can be passed along to the author. Yes, your author friend wants to know about any intelligent critique too! That's how authors grow their craft.
7. Like the author's Facebook page (and BLOG, twitter account, etc). Follow the author's social media posts, and make comments. Refer your friends to it. The more followers and traffic the author acquires the better. The author is able to use these stats to help demonstrate his or her "author platform" when speaking with publishers in the future.
8. Write the author a thank you note. Let the author know how the book affected you. Emails and Facebook messages are great, but if you're friends with the author and have his or her mailing address, hand-written notes are even more meaningful!
Try it!
For all my friends who are awaiting their copies of Don't Say Anything to Anybody by Brigitte Yearman (a hard-hitting World War II story by the daughter of a German soldier), here are links and resources to help you support this incredibly brave memoir writer:
Don't Say Anything to Anybody on Amazon – Buy it and review it here:
https://www.amazon.com/Dont-Say-Anything-Anybody-Girlhood/dp/0692891218
Coauthor's Facebook Page:
https://www.facebook.com/anika.hanisch.7
Brigitte's Local Bookstore:
Country Bookshelf in Bozeman, Montana
28 West Main Street
Store Owner: Ariana Paliobagis
http://www.countrybookshelf.com
staff@countrybookshelf.com